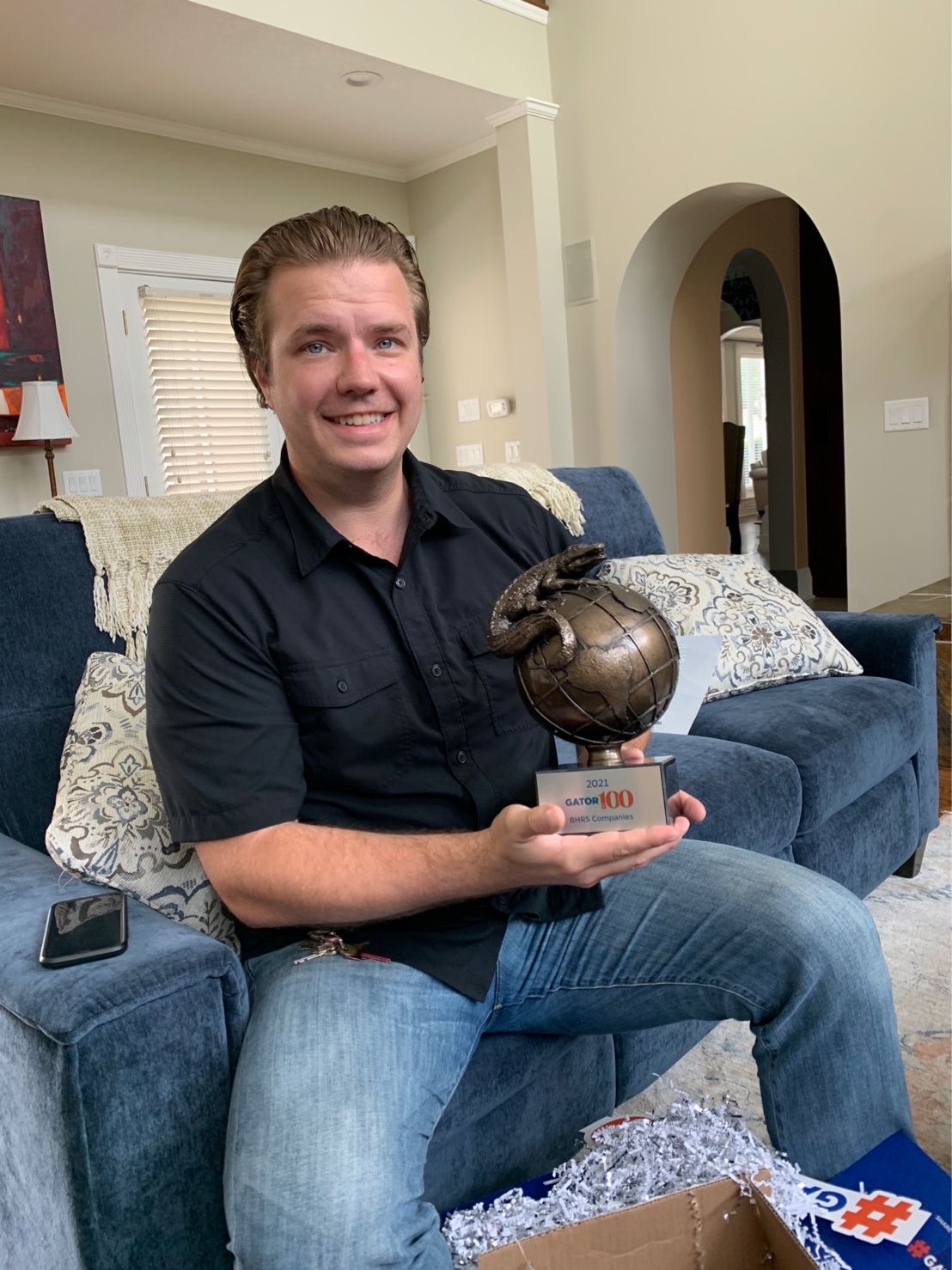 GAINESVILLE, Fla. – BHRS Companies was named to the University of Florida's 2021 Gator100 during a special virtual ceremony on April 2, 2021.
The Gator100 recognizes the world's fastest-growing Gator businesses owned or led by UF alumni. Ernst & Young calculated each company's compound annual growth rate (CAGR) over the past three years to generate the ranking.
BHRS Companies was ranked number 4.
To qualify for the Gator100, companies must have been in business for five or more years as of October 30, 2020, and have had verifiable annual revenues of $250,000 or more every year since 2017.
Additionally, a UF alumnus or alumna must have met one of the following three leadership criteria:
Owned 50 percent or more of the company from Jan. 1, 2017, through October 30, 2020; or
Served as the company's chief executive from Jan. 1, 2017, through October 30, 2020; or
Founded the company and has been active as a member of the most senior management team from January 1, 2017, through October 30, 2020.
View the full list of 2021 Gator100 honorees at gator100.ufl.edu.
About BHRS Companies
BHRS Companies provides comprehensive commercial real estate, construction management, and traditional and non-traditional contracting services to businesses, managers, tenants, investors and organizations alike primarily throughout the Southeast U.S. and, increasingly, nationwide and beyond.