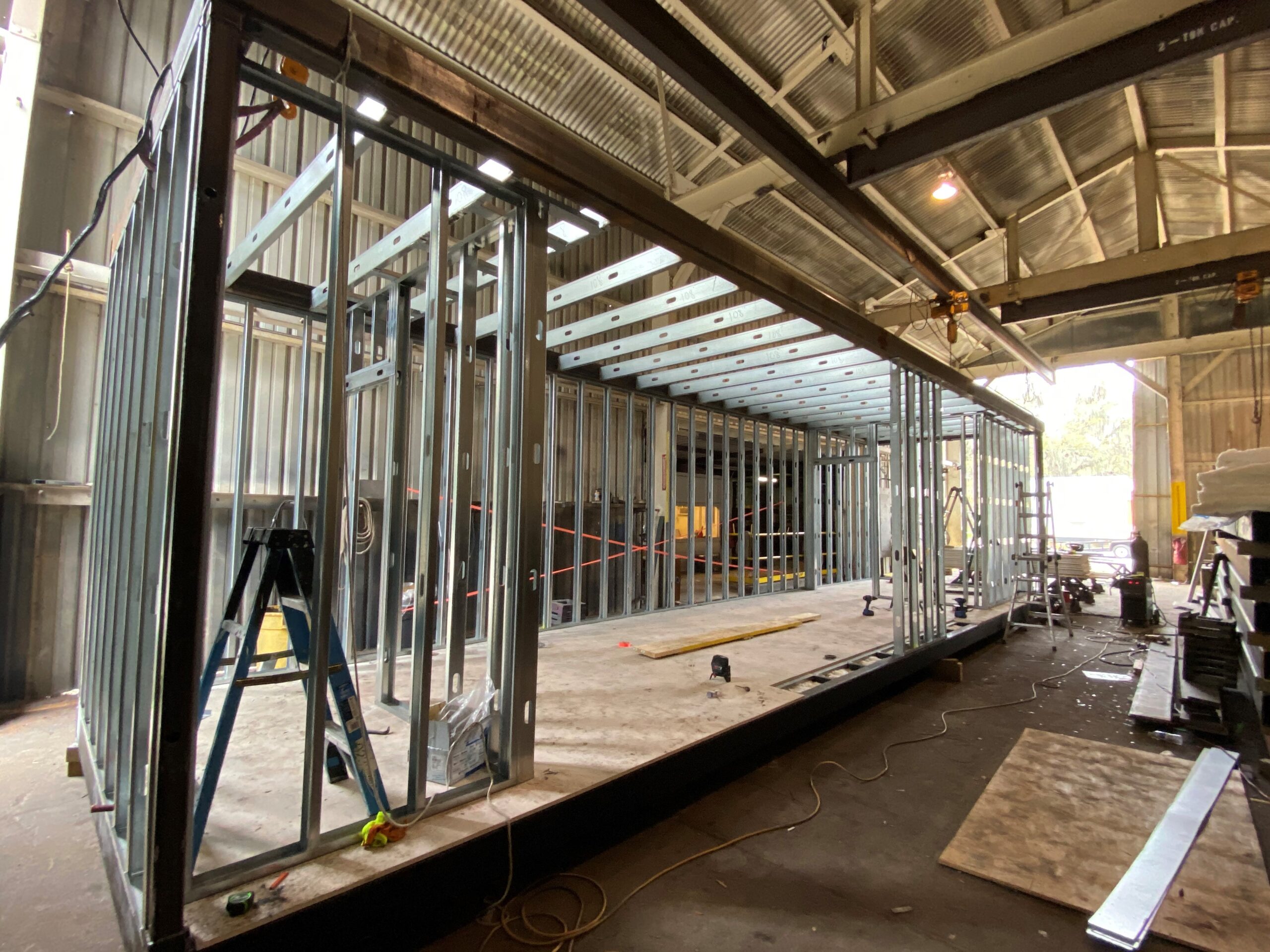 As far as modern techniques for construction are concerned, there are many different ways to take advantage of the options out there. The most impactful method we see though is Modular Construction. 
In this article, we break down some of the benefits of the modern method of construction, Modular Construction, and why choosing Fabricon Modular, a BHRS Company, as a partner can take you the extra mile.
Breaking Down Modern Methods of Construction: Modular Construction
Modular Buildings
Modular Buildings are built to current commercial building codes but can be manufactured on or offsite. These buildings can come in stock options or are customizable. Each is tailored to the same regulation as the brick and mortar building you see being constructed up the road. 
Building Modular delivers the same results as traditional construction but is much quicker and cost-efficient. The assembly and manufacturing processes allow Fabricon Modular to build anything that the customer may want. That can include:
Poured concrete floors

Steel frame walls

High-velocity hurricane zone rated buildings
Whether your needs are short-term or permanent, Fabricon Modular has you covered. Flexible lease and purchase options mean procuring your next Fabricon Modular. All Modular Buildings solutions are also available through our Cooperative Purchasing Agreements at the state and national level for eligible entities.
Fabricon Modular: Providing Space Where Space is Needed
At Fabricon Modular, one of the values that we have as an organization and a team is, we look at problems from many different angles. We have the knowledge and experience needed to utilize the technology available to solve virtually any problem. At the end of the day, we're ready to help provide you space where space is needed. To utilize technology efficiencies from manufacturing principles allows us to approach or tackle problems, whether it's a single store or multiple stores, in many different industries, many different geographies. 
For retailers or customers who are new to the modular world, Fabricon Modular encourages you to contact our experienced team to sit down with you. We're going to help you understand challenges that will be laid ahead of you to come up with some solutions and strategies necessary to overcome them. 
Fabricon Modular:
Understands the Florida market exceptionally well. Being right here in Florida, located in Jacksonville, our presence throughout Florida is from Pensacola down to Marco Island to Miami. There is no major market in Florida that we have not done at least half a dozen projects.

Understands the Georgia market extremely well. 

Has a presence nationally. 

Has active projects in Texas, Chicago, Virginia, Maryland, and many states in between. 
Fabricom Modular has over a thousand vendors that are contracted with us that are pre-qualified to do different services for construction and construction-related activities. As your partner, we will leverage that network and those relationships to help add value to what your project is looking to do.