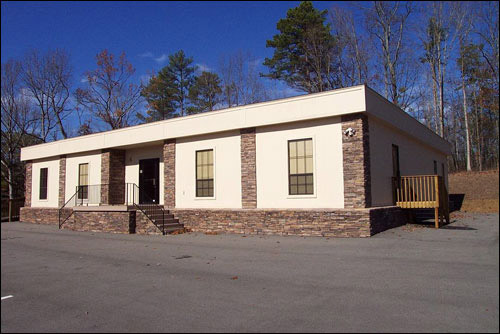 At Fabricon Modular, we deliver the aesthetic benefits you expect from traditional construction with the speed and cost-effectiveness of modular project. Here are 5 reasons why our modular design solutions are the right choice for you:
   Better Quality
The quality of our materials is more durable than those used in traditional construction. Choosing us for your construction process ensures that your building will be more capable of withstanding bad weather, less likely to incur water damage and rot and resistant to expensive termite and pest problems.
   Fast Results
We build at the speed of business. Because our modular components are fabricated off site, build times are lightning fast. We assemble your project up to 40% faster than a similar project built using traditional construction methods.
   Budget Friendly
Not only are our modular solutions easy on the eyes, they are easy on your wallet. Modular buildings take less time to design and produce, cutting overall project costs. Because we buy our raw material in bulk, we are able to keep building expenses reasonable.
   Clean and Green
Traditional construction is highly detrimental to Mother Earth. Our projects employ environmentally friendly, green construction methods. Fabricon Modular's buildings are made with sustainable materials, resulting in considerable reductions in waste. Building the majority of your project in a factory setting guarantees that the site environment is subject to minimal damage.
   Highly Customized
Fabricon Modular projects are built to fit your needs. We use your exact specifications during the design phase to deliver a tailored finished project. Clients are involved in our entire process from envisioning large-scale architectural elements to choosing windows, doors, and fixtures.
Choose a Fabricon Modular design to enjoy the benefits of modular with tailored results you can trust.