ABOUT US
The history of modular units yielded a simple solution to a complex problem: space where space was needed. Fast, efficient and cost-effective.
LEARN MORE
PRODUCTS
Our modular buildings are designed to meet every customer's needs from specifications to aesthetics. Forget the catalogue of canned units.
WHAT WE OFFER
SERVICES
Imagine the benefits of old-school modular construction without the limitations. Build your perfect modular solution from our wide range of services
OUR SERVICES
Embrace the future of modular, where speed meets function! Choose Fabricon Modular for customizable modular options on your time, within your budget.
We are innovators of the modern modular movement. No more messy construction sites or lengthy builds. No more sourcing and managing multiple vendors. Choose from a range of building types, exterior components, interior furnishings, financing and professional services tailored to your project needs. We specialize in pre-designed and stock floor plan options, and fully customized modular space solutions that rival the aesthetics of traditional architecture. Always with clean and fast installation reducing impact to your existing operation. The team at Fabricon Modular is committed to delivering space environments that inspire morale, engagement and productivity.

Start designing your project
We incorporate efficiency and custom design to create environments that maximize productivity and well being.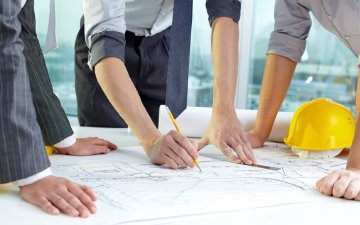 
Let's talk space
Our team of experts guarantees extraordinary customer experience and impeccable finished products. We are dedicated to working with you to achieve the most effective, rapid and attractive results.

Create your own solution
Customized modular solutions promote successful businesses. Build Your Perfect Modular Solution From Our Wide Range Of Services.
RECENT NEWS
A dealer and manufacturing contract for a five-phase campus expansion with First Steps Learning Academy…

(Duval County, FL) Fabricon Modular, a BHRS Company, was recently awarded two contracts with The…

(Lake County, FL) Fabricon Modular, a BHRS Company, was recently awarded a  contract with the…

At Fabricon Modular, we are passionate about creating optimized learning environments. Our team is adept…

A modern office is furnished to mirror the innovative nature of the business that it…

At Fabricon Modular, we deliver the aesthetic benefits you expect from traditional construction with the…